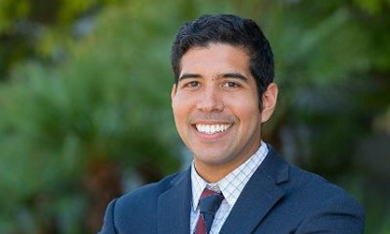 Sam is our Director of Community Engagement. He coordinates the Portland for Everyone coalition, manages the 2019 Land Use Leadership Initiative in the greater Portland area, and helps broaden and diversify 1000 Friends' partner organizations and members.  
Born and raised in Northern California, Sam grew up facing environmental and environmental justice issues, motivating him to work with community members, government agencies, and elected officials to create durable solutions. Prior to joining 1000 Friends, he developed, managed, and implemented policies, rule-makings, and grant programs in California Governor Brown Jr.'s Administration and for a conservation philanthropy serving the American West. He holds a BA in Geography, Sociology, and Anthropology from Colgate University and a JD with a Certificate in Environmental and Energy Law and Natural Resource Management from Lewis & Clark Law School. 
As Governor Tom McCall famously said, "Oregon is an inspiration." For Sam, coming from the state to our south known for its sprawl, he is inspired by Oregon's land use planning program, the people who established the land use goals and guidelines, and the people who continue to dedicate their lives to improve upon it. #reparations 
In Oregon, his favorite place is in Corvallis, where he spent a few high school summers meeting some of his closest friends. Beyond Oregon, his favorite place is California's northern Sacramento Valley, where his family still lives.
Sam is definitely more of an extrovert, so when he's not at work, he spends his time with family and friends.