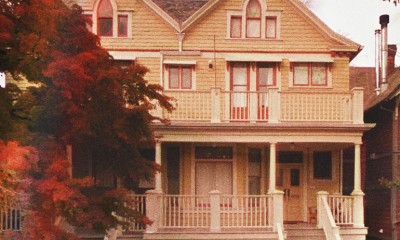 YES on HB 2001
Oregon is short more than 155,000 homes, mostly for middle and lower-income Oregonians. And, while more than half of all residential land in Oregon is zoned for detached, single family homes, ⅔ of Oregon households consist of 1 or 2 people. Statewide Planning Goal 10 requires cities to zone residential land to meet the housing needs of all Oregonians -- regardless of income level -- in housing location, type and density.

Speaker Tina Kotek's House Bill 2001 would allow diverse housing types -- including duplexes, triplexes, and quadplexes -- in most residential neighborhoods. These "middle housing" options provide abundant, affordable housing that allows historic neighborhoods to keep their character intact while providing the smaller housing choices that fit the needs of more families, and easing the burden on the one-third of Oregonians that struggle to afford housing.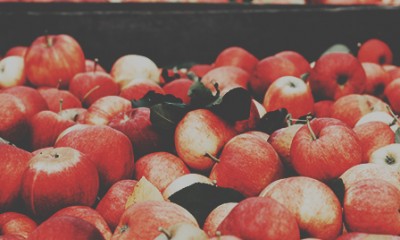 YES on HB 2729
Established by the Oregon Legislature in 2017, the Oregon Agricultural Heritage Program (OAHP) helps Oregon farmers and ranchers plan for succession and maintain agricultural land for future generations.
Agricultural lands make up 25% of Oregon's land, yet two-thirds of these lands will change hands in the next 20 years. Many farmers do not have succession plans so farmland might be lost as the land changes hands, becoming fragmented and developed, thereby undermining Oregon's agricultural economy.
Funding is needed now, so the OAHP can begin to permanently protect critical farmland through conservation easements. These easements can be a powerful addition to the land use program to conserve farm and ranch lands. Oregon's funds will be matched to federal funding, including $450 million in the just-passed 2018 Farm Bill. Without funding for OAHP, Oregon will miss out on accessing these federal dollars.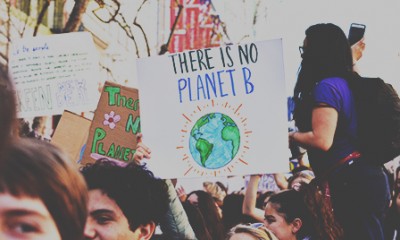 YES on HB 2020
Reducing climate pollution is critical for Oregon's future and is a focal point of the 2019 Legislature. Senate President Courtney and House Speaker Kotek have committed to passing a "Cap and Invest" bill.
The land use planning program can play a significant role in both reducing climate pollutants and sequestering carbon, and 1000 Friends is advocating for investments that support both. By investing in walkable, bikeable neighborhoods; transit; and communities where affordable homes, stores, schools, and other opportunities are closer together, we reduce the need for driving and build healthier places.
Oregon's climate legislation must achieve a strong and equitable clean energy economy that caps and permanently reduces greenhouse gas emissions, uses natural and working lands to sequester CO2, and builds climate resiliency statewide. 1000 Friends is working with a diverse, statewide coalition to see climate legislation passed.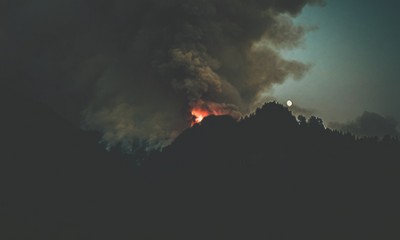 YES on HB 2225
In recent years, Oregonians have experienced increased risks to their health and lives, damage to natural resources, and destruction of homes from longer and more severe wildfire seasons. (Read our recent report here.)
A large contributor to these conditions is the proliferation of houses in the Wildland Urban Interface. However, this fragmentation and residential development of Oregon's forests is inconsistent with Statewide Planning Goal 4, which is designed to conserve and protect our forest resources, and with Goal 7, which addresses Natural Hazards.

"Template dwellings" are single-family houses that are allowed by statute on forestland under certain conditions. 1000 Friends helped craft and supports HB 2225,  which would change the template dwelling statute to clarify when and where these dwellings are allowed. The bill is currently on the Senate floor.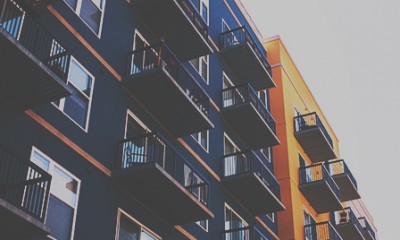 YES on HB 2003
In 2018, Oregon's housing cost 177.2% the national average -- while wages have not risen enough to match. In fact, as of July 2019, Oregon's minimum wage ranges from $11-$12.50, making even the lower end of the current housing market unobtainable to many. The average Oregonian cannot afford a 1-bedroom apartment anymore, and that is true in almost every neighborhood
HB 2003 directs state agencies to conduct regional housing needs analyses, including an assessment of housing shortages at different income levels; a requirement for larger cities to assess housing needs and adopt strategies to meet those needs; and funding for cities to conduct and implement housing needs analyses to build and maintain affordable housing for low-income families.
Once needs are established, local government, nonprofit partners, and developers can work together to ensure that there's an adequate supply of affordable housing stock for Oregon's citizens.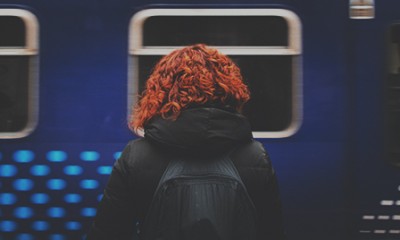 YES on SB 10
When the State and local jurisdictions invest public dollars in transit, it makes sense to leverage those public dollars with private and non-profit investments to maximize the benefit and effectiveness to the public. One of the best ways to leverage public transit investments is to allow more housing to be built by near transit that runs frequently. This makes it easier for people to live near good public transit and increases ridership on those transit lines—leveraging the public and private investments for everyone's benefit.
SB 10 applies only to cities with populations over 60,000 with existing frequent transit service lines (15-minute service within any hour).
Metro cities are exempt, as Metro already did similar transit-oriented development planning and up-zoning for the Climate Smart Cities program it adopted and which the State has acknowledged. SB 10 requires affected cities to, in collaboration with the local transit service, allow increased housing density within the immediate vicinity of key frequent transit stops.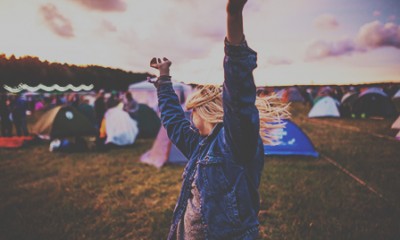 YES on HB 2790
HB 2790B has passed both the House and Senate and is awaiting a concurrence vote by the Senate before it goes to the Governor's desk. This bill requires "mass gatherings" of over 3000 people in 72 hours to go through a land use permit process and it allows counties to assess fees based on the number of attendees.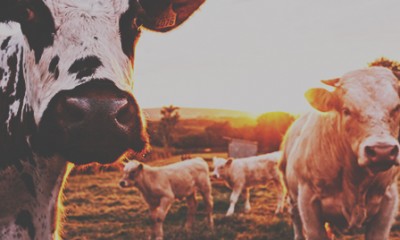 NO on HB 2456
HB 2456, notwithstanding the land use planning goals, allows a county to rezone exclusive farm use lands that are within the "Eastern Oregon Border Economic Development Region" of Malheur County for residential development in certain circumstances. Agriculture is the economic engine of Malheur County. The county is always in the top 5 farm counties in the state and is a leading producer of dairy, beef and onions. In addition, Wildfire maps show areas of "very high" and "high" risk in this region. This bill represents a major departure from 45+ years of protecting agricultural lands from non-farm development.