Our Founders Circle honors our original members, from our inception as the Oregon Land Use Project in 1974 through our official name change to 1000 Friends of Oregon in 1985.
Perhaps you were there when Governor McCall signed SB 100 into law. Maybe you were there when Henry Richmond started looking for "1000 friends" to help fund a fledgeling land use watchdog organization. Maybe you were there to help us move into our first Portland office on SE Belmont. Maybe you helped us defeat Measure 10—twice. Or maybe you were there when Dick Benner and Bob Stacey won some of our initial precedent-setting land use cases.
One way or another, if you were there to help 1000 Friends of Oregon take flight by making a gift between 1974 and 1985, this is for you.
Welcome to the 1000 Friends of Oregon Founders Circle!
Membership in the Founders Circle is complimentary, contingent only on early involvement in 1000 Friends of Oregon. There is no cost to join the Founders Circle. All members of the Founders Circle will receive a special certificate of acknowledgement from 1000 Friends of Oregon.
Certificates will be mailed beginning in June 2020. If you're not sure if we know you're part of the Founders Circle, don't worry! You can let us know by emailing us, or by using the form below.
While we have done our best over the last few years to piece together this very special piece of 1000 Friends of Oregon's history, the process is ongoing. Our records from those early days are incomplete, so we need your help to find all of our Founders Circle members. As we approach the 50th anniversary of Senate Bill 100 in 2023 (and our own 5oth birthday in 2024), we invite you to let us know if you or anyone you know belongs in the Founders Circle. When it comes time to celebrate, we want to be able to honor everyone.
To all of our Founders Circle members, thank you. Oregon is Oregon because of you!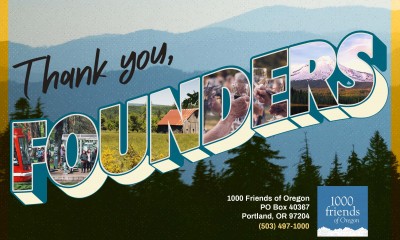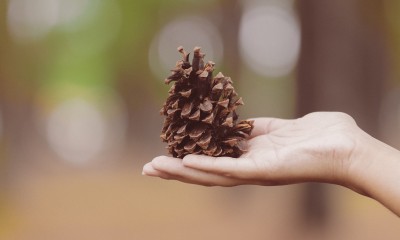 Share Your Founders Story
Every one of our members has a unique reason for being part of 1000 Friends. We'd love to hear yours!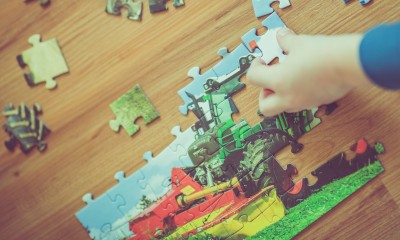 Leave a Legacy
When you name 1000 Friends as a beneficiary in your will, trust, life insurance, estate, or other financial plan, you are leaving a gift that will last for generations to come.