The Farmer Advisory Committee & Oregon's Land Use Planning Program Preserve Agriculture
In order for Oregon agriculture to continue to thrive, it is necessary to maintain the land base on which the agricultural and forestry industries depend. 1000 Friends of Oregon and the farmers, ranchers, and foresters who comprise its Farmer Advisory Committee, share the belief that the best way to maintain the land base is through an effective land use planning program that builds livable urban areas and rural communities, protects family farms and forests, and conserves natural areas.
Join the Farmer Advisory Committee of 1000 Friends of Oregon: A committee dedicated to protecting, implementing, and improving Oregon's land use planning program to maintain the land base needed for farming, ranching, and forestry. The Farmer Advisory Committee provides simple, effective opportunities to preserve the essential land use planning program and to make improvements that benefit you and your business. Membership is voluntary and free. Farmer Advisory Committee members are not obligated to join 1000 Friends of Oregon. Participation in all activities of the Farmer Advisory Committee is optional.
Participation opportunities include:
Training to understand the statewide land use planning program
Timely communications about working lands-related legislation and agency rule-making
Support that simplifies engagement with decision-makers to improve working land protections and prevent further rollbacks
Technical assistance with land use issues in your county
Involvement in working lands-policy creation at 1000 Friends of Oregon
Bi-annual meetings of the Farmer Advisory Committee
INTERESTED IN JOINING THE FARMER ADVISORY COMMITTEE?
Meet the Farmer Advisory Committee Co-Chairs: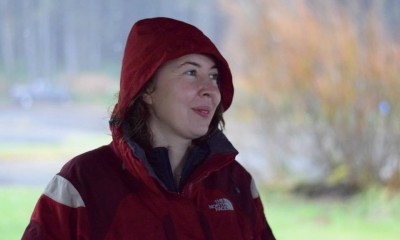 NELLIE MCADAMS
A fifth-generation Oregonian, Nellie McAdams grew up part-time on her family's hazelnut farm in Gaston, which she is planning to take over.  Nellie is also an attorney and Executive Director of Oregon Agricultural Trust – a statewide agricultural land trust that partners with Oregon farmers and ranchers to protect and pass on their land to the next generation.  Nellie has admired and supported Oregon's land use program since she learned about it in middle school.  She is honored to serve as a Co-Chair of the FAC, where she hopes to help Oregon foresters, farmers, and ranchers engage in defending and celebrating Oregon's working lands and quality of life.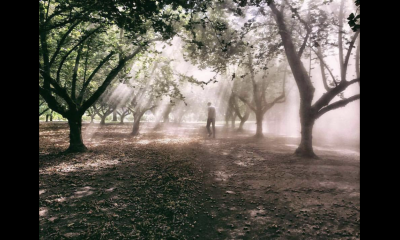 CHRISTIAN RICHMOND
Born and raised in Oregon, Christian Richmond manages hazelnut orchards in Yamhill County. Christian returned to farming after spending time monitoring international elections and documenting human rights violations. He participates in the FAC because of the threat of urban expansion onto irreplaceable farmland and the importance of holding decision-makers accountable for the preservation of farm and forest land in Oregon. In addition to serving as co-chair of the Farmer Advisory Committee, Christian is the Vice President of the Board at 1000 Friends of Oregon and is a graduate of Lewis and Clark Law school.